Porky's BBQ
41 S Dunton Ave, Arlington Heights, IL 60005
Order now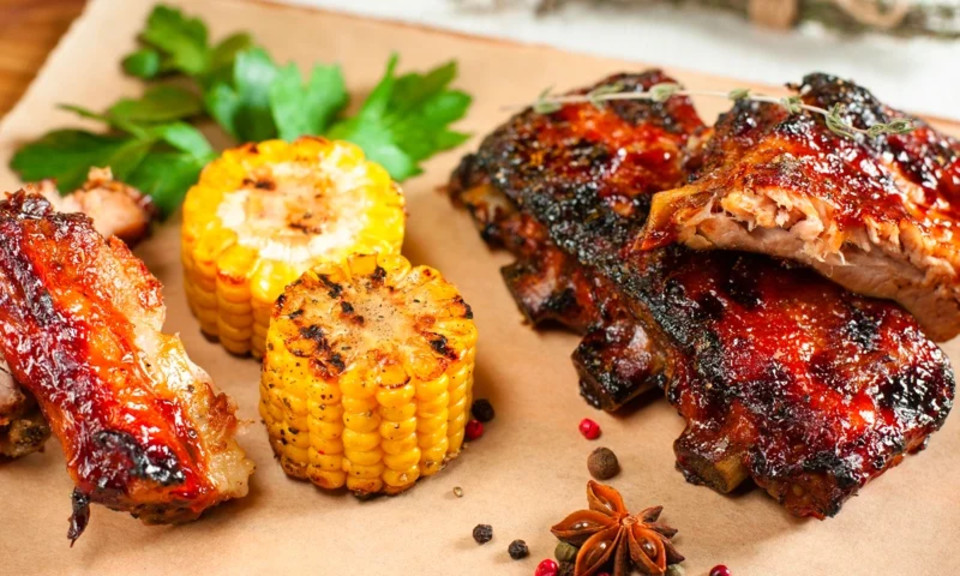 Andrew
Porky's BBQ is a great choice! My co-workers had been raving about this place and how they even deliver now; my wife and I had it to our delight. We had the pulled pork sandwich, brisket sandwich, mac n cheese bites, and pig sty fries. Everything was great. I also ordered Cole slaw on the side and some ended up on the pork sandwich, delicious! The buns are great and didn't get soggy, and the mac n cheese bites were gooey on the inside and had a little crunch on the outside.
The pig sty fries = pulled pork & sauce, beans & cheese w/ fries. Put some extra sauce and coleslaw on them, and they are fantastic.
The location on Dunton is easy to get to with parking across the street or on the street. Prices are very reasonable and the hostess/cashier/head of the house was very friendly. We'll definitely be back!
Johnny
I've been ordering delivery from Porky's for about a month now and I'd just like to say... this place is freakin amazing. Absolutely LOVE the pig-sty fries. It's incredibly addicting and tastes amazing. The coleslaw is super refreshing and is the most satisfying combo to Porky's spicy sauce. Combined with my Grubhub account and a friend's, we've ordered about 19 times in 31 days? Never had a bad experience. Delivery drivers were always friendly and usually came much earlier than the projected time given by Grubhub. If you're local to downtown Arlington Heights, this is a must-go place to eat for lunch or dinner. It's safe to say I found my new favorite restaurant. Thanks Porky's!
Nina
I would give this place 6 stars if I could. AMAZING. BBQ Pork sandwich (with the sweet BBQ sauce) was tender and wonderfully sauced. For those that like BBQ and can't handle/don't like spicy, the sweet BBQ sauce is definitely for you. The mac and cheese bites were also super yummy. I am reordering frequently when I'm at work!
Hugo
Their food is good and our order was delivered quickly. An item was omitted from the delivery, but re-delivered quickly and with very sincere apologies for the mistake. I recommend them to anyone that wants decent BBQ in the Arlington Heights area.
Molly
Porkys is our go-to spot for BBQ. The portions are what you want from a BBQ joint, large, hot, and plenty for leftovers. Best BBQ we have found in the burbs. Love the beans and pulled pork. Also the sauce is the right mix of hot and sweet.
About us
BBQ, Dinner, Lunch Specials
Today

Delivery: 11:00 AM - 7:45 PM

Takeout: 11:00 AM - 7:45 PM

Delivery

Thursday:

11:00 AM - 7:45 PM

Friday:

11:00 AM - 7:45 PM

Saturday:

11:00 AM - 7:45 PM

Sunday:

12:00 PM - 7:45 PM

Takeout

Thursday:

11:00 AM - 7:45 PM

Friday:

11:00 AM - 7:45 PM

Saturday:

11:00 AM - 7:45 PM

Sunday:

12:00 PM - 7:45 PM